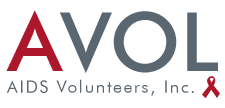 AIDS Volunteers of Lexington has helped fight the spread of HIV and AIDS and empower those affected in our community since 1987.
That's why The MouseTrap is proud to partner with AVOL for this year's Dining Out For Life, on Thursday, Sept. 13. We pledge to donate 25 percent of our profits that day to helping AVOL continue their important work. Please join us that day, or donate to their worthy cause. 
Click here to learn more about AVOL.